We're Winner Of The FBAA 2021 VIC/TAS Finance Broker Of The Year Award!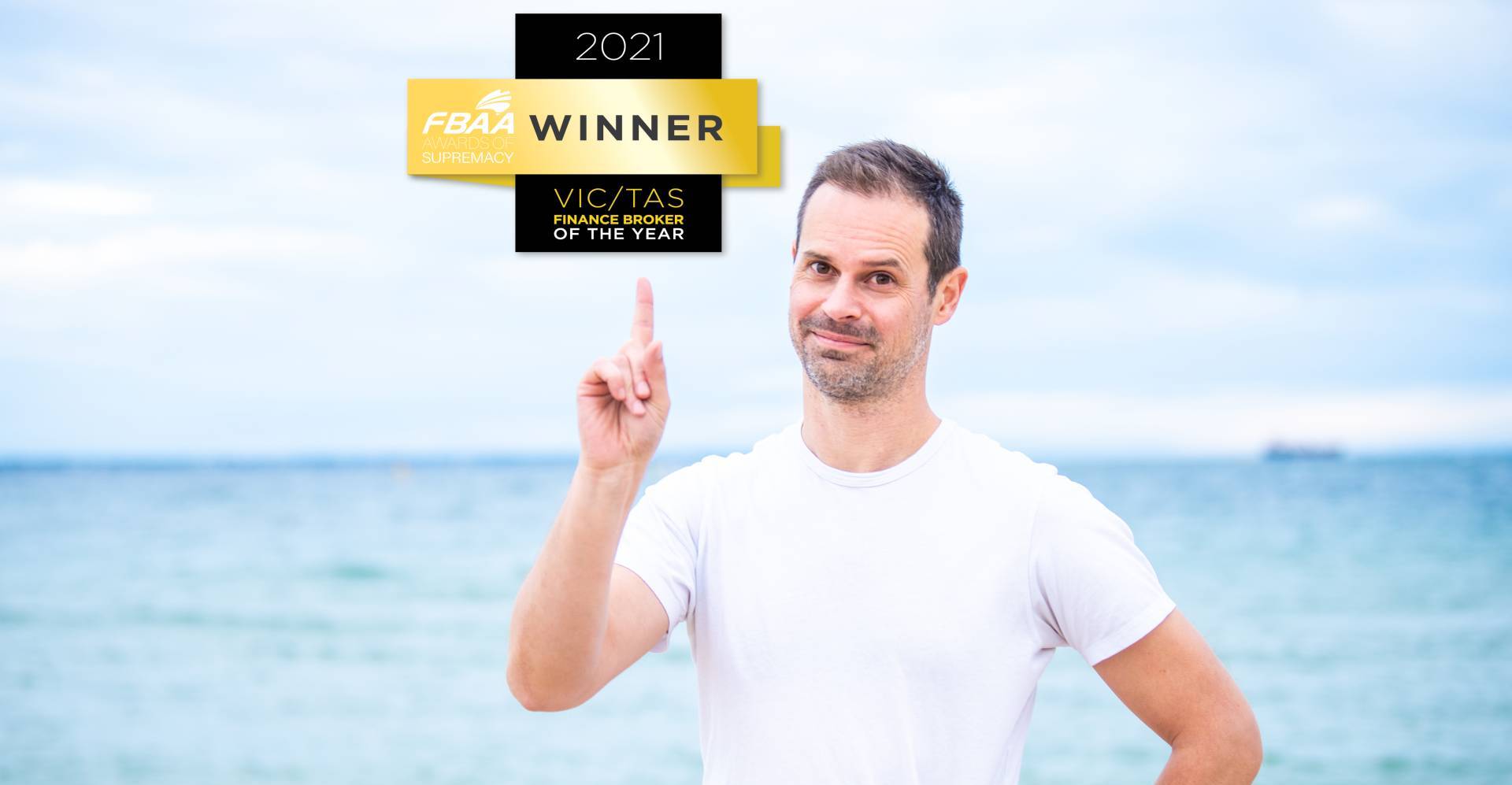 The owner of Wheatley Finance and one of our top mortgage brokers just won the FBAA 2021 VIC/TAS Finance Broker of the Year Award!
Andrew Wheatley created Wheatley Finance in order to help people improve their lives when it comes to their finances.
He's always been dedicated to giving every single one of our clients the attention they deserve. Andrew is always in touch with what people want from his services and strives to offer positive experiences to all his clients.
This award from the Finance Brokers Association of Australia means so much to Andrew and the team here at Wheatley Finance so we wanted to say a huge thank you to everybody involved. We also wanted to thank our clients for supporting us and allowing us to provide them with high-quality financial services.
Who is the Finance Brokers Association of Australia?
The directors and staff of the FBAA (Finance Brokers Association of Australia) honoured Andrew with the FBAA 2021 VIC/TAS Finance Broker of the Year Award!
The Finance Brokers Association of Australia is an organisation that provides support, advocacy, education, and representation for finance and mortgage professionals across Australia.
They're Australia's leading national association for finance and mortgage brokers and they represent over nine thousand brokers across the country.
The FBAA is in charge of monitoring the legislation and they ensure that consumers have choice, transparency and confidence when searching for the right financial broker. It's a huge honour to accept an award from the association.
What the award means to Andrew and the team at Wheatley Finance
Before Andrew set up Wheatley Finance he worked in firms that were incredibly toxic. This was not an environment he enjoyed working in and every day he'd come home angry and frustrated about the day he'd just had. Occasionally he'd even have to go be by himself for a while before getting the chance to hang out with his family.
This wasn't what he wanted for a career and at this point, he'd even thought about leaving the industry to pursue a different line of work.
While he tried to figure out what his next steps were some friends of his asked for advice on their mortgage. After hearing their problems and helping them find the solution they needed he realised that he still loved being a broker. He still loved the financial industry.
Andrew decided that he could continue to do the work he loved for himself and for those who really needed the help. He would connect with people and make a difference in their lives.
Over the last five years, Andrew has gotten more in touch with what the people want and has trained his team to give them exactly what they need to succeed with their mortgages and finances.
This award means so much to Andrew and all of us at Wheatley Finance because so much has gone into creating a warm and welcoming environment for clients and for staff. Andrew has built a fantastic team and company that always strives to do its best for clients.
We're all so happy that Andrew won the Finance Broker of the Year Award because we know how important it is to him to be in a healthier career and be able to improve the lives of his clients.
What's next for Wheatley Finance?
Wheatley Finance will continue to provide all our clients with high-quality financial advice and mortgage assistance.
If you're looking for a dedicated team of mortgage professionals and financial advisors then Wheatley Finance is here for you.
Get in touch with our team today to start your journey towards a similar mortgage process.